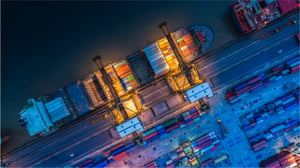 Coeus Supplier Experience Portal
Unlock the full potential of your supply chain management with Coeus, one of the leading supply chain management software companies worldwide. Our innovative solutions streamline operations, optimise efficiency and enhance collaboration throughout your entire supply chain ecosystem.
WATCH THE 3 MINUTE PRODUCT DEMO TO LEARN MORE ABOUT COEUS SEP
Coeus Supplier Experience Portal (SEP) simplifies and accelerates the no-code creation, presentation, and delivery of secure, real-time analytics and interactions for your supply chain.
SCHEDULE A COEUS SEP DEMO
Real-time data automatically provisioned to your entire supply chain.
Amplify Value With a Smooth-Running Supplier Portal
Coeus simplifies and accelerates the no-code creation, presentation and delivery of secure, real-time analytics and interactions for your supply chain
Complete visibility of supply and demand, driving each supplier to better forecast and focus production dynamically and to your requirements
Highly scalable and performant, trusted by customers with large and complex supply chains, scales to tens of thousands of suppliers and millions of SKUs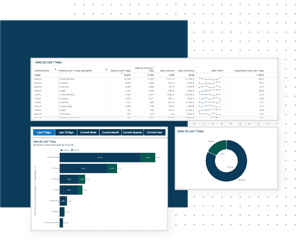 DRIVE SUPPLY CHAIN OPERATIONAL EFFICIENCY
Drive Supply Chain Operational Efficiency with a Reliable Supplier Management System
Automatically provide your supplier with secure, interactive dashboards of their performance​
Manage supplier data governance, sustainability (ESG) and regulatory requirements with Coeus Survey​
Monetise access to Coeus and brand an intelligent, unified supplier portal for all of your suppliers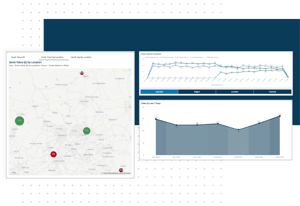 DIGITALLY TRANSFORM YOUR SUPPLY CHAIN
Compliant and Personalised Supply Chain Management Solutions
Help suppliers prioritise production to drive their performance within your supply chain​
Track and monitor the performance of your supply chain in near-real time​
Optimised views for suppliers, ensuring stock, sales and invoicing alignment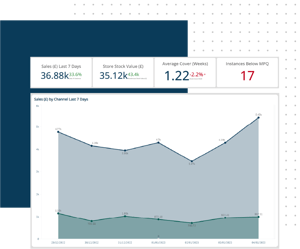 "Coeus has allowed us to first gain insight into the unique situation surrounding the global pandemic, but also support and help our supply chain colleagues with stock, sales and forecast demand beyond.
We can see adapting shopper habits

SKUs experiencing increased demand
This enables and empowers us to support our own supply chain through more accurate forecasting and by identifying priority lists and products the factories can focus production on, whilst minimizing lost sales."
"During lockdown SCA was able to maintain supply to the Wickes stores despite I.T challenges in week 14 which meant the normal weekly sales update from the category team was disrupted, this lasted around 4 weeks in total.
During this time SCA was able to use sales and stock data from Coeus SEP, married to our internal forecasts, in order to keep our production lines running and our distribution site at Stoke fully operational in order to maintain stock availability of Pareto A/B lines to the Wickes estate.
Without Coeus SEP this would have been very much harder."
Why Coeus SEP?
Coeus is an intelligent, no-code, supplier experience portal focused on delivering a unified experience for Merchants across the entirety of their supply chain.
Enable Responsible Supply Chains
Coeus SEP empowers
your organization to get a handle on
responsible sourcing, by
considering
social and environmental
factors
when managing your relationships with suppliers.
Each supplier
is required to
complete a built in Supplier Online Risk Assessment
, and this is
configurable
to meet your needs. This data is recorded by every supplier, and
you can easily
monitor
compliance and any issues that arise, driving behaviour at scale, and in a fully automated,
audited,
and reportable way.
Provide your business with Agility
Coeus SEP helps you to increase agility and resiliency across your supply chain, with optimized data shared with every supplier, forging a trusted partnership, driven by data and dynamically changing requirements.
The pandemic highlighted significant weaknesses globally, and near real-time stock and sales management visibility across your complex distributed ecosystem is paramount for your business, to stay one step ahead of your competition and to continue to satisfy your customers.
Drive Supplier Performance
Traditionally Supplier Performance tools help organizations determine whether their supplier is doing work as expected. Organizations will already have specifications, metrics, and service level agreements in place for this. This is the baseline standard of your business, typically measured reactively or by exception. Coeus supplier performance is about taking these protocols to the next level and becoming more proactive.
Coeus Supplier Experience portal presents your active data in your suppliers' world, at their fingertips, in near-real time. To truly provide world-class supply chain performance, tier 1 Merchants work with their supply chain in partnership, and suppliers are a fully connected extension of the business data. Coeus Supplier Experience portal delivers on this promise and is available, and configurable to suit any merchant's needs.
Consolidate supplier engagement
Organizations may be able to improve performance by consolidating their suppliers. Pros may include better supplier relationships, cost savings, and time savings. Cons include a lack of contract flexibility, requiring a strict vendor selection process, and more.
That's the traditional approach, with a focus on cost savings. The modern, sector-leading approach is to look at every supplier as an opportunity to drive improved operational efficiency and innovation, whilst supporting their digital transformation to gain capacity and "up their game". At the same time, along the way, strengthen their pledge to focus their expertise on you, your brand, and your goals.
Identify and Manage Supply Chain Visibility and Risk
Identifying and managing supply chain visibility is the ability for stakeholders to access real-time data related to the order process, inventory, delivery, and potential supply chain disruptions. Lack of business-to-business sales, stock and invoice transaction visibility is a significant challenge that the Coeus Supplier Experience portal resolved. Supplier-driven insights from their data in your systems identifies opportunity and leads to a new level of dynamism and behaviour.
Existing Coeus SEP Merchants have real-life examples where suppliers have proactively responded to upcoming events, interfaced Coeus SEP data with their own in-house manufacturing and planning tools, and planned for upcoming scenarios far earlier than ever before, reducing fragility and supply chain risk.
Monetize Portal Access
Some of our Merchant customers witness so much value to their supply chain from the Coeus Supplier Experience portal that they charge a license fee for access. Merchants can choose to do this across the entire supply chain or focus on paid-for access to top-tier suppliers. The decision is yours!
One of our Coeus customers returns a 7-figure revenue stream from an annual subscription to this service and has found that charging for access delivers even more focus and returns the desired result of stronger long-term partnerships with those suppliers willing to invest.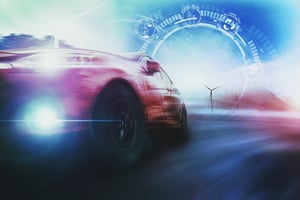 SCHEDULE A COEUS SEP DEMO
Real-time data automatically provisioned to your entire supply chain.